Flooring Contractors in Amarillo, TX
Rockholt Hardwood Floors, LLC is a team of proven hardwood flooring contractors with more than a decade of experience and customer satisfaction. From flooring installations to sanding and staining, to finishing services and beyond, we welcome any size hardwood flooring project and promise the very best results possible! Contact us for a free consultation.
Quality Finished Hardwood Flooring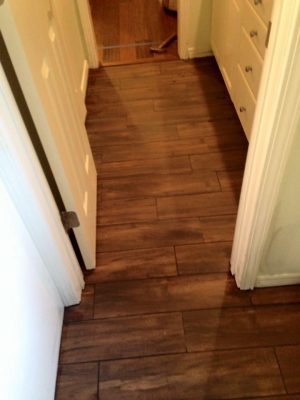 The beauty and luxury of a properly installed and finished hardwood floor is resplendent. Hardwood adds warmth and value to your home and increases its value and appeal. To introduce these benefits and more into your home, trust Rockholt Hardwood Floors, LLC as your flooring contractors in Amarillo, Washburn, Potter County, Randall County, and Bushland, TX. Whether you have an existing hardwood floor that needs special care and attention to regain its beauty, or you're installing brand-new hardwood, we're the experts to oversee the job is done right. We bring more than a decade of installation and refinishing experience to every home, and we don't leave until the job is done to the highest standards of perfection.
Our familiarity with hardwood has made us an unparalleled expert on floor refinishing in Amarillo, TX. Not sure what type of hardwood you currently have? Having trouble picking the right stain? Want an expert opinion on repairs versus replacement? We're here to answer all of these questions and more. Our goal is to leave you with hardwood flooring that's breathtakingly beautiful and immaculately finished. We can even personalize it with floor medallions or work to match an existing wood stain already in your home. It's this level of personal dedication that has made us a state-wide leader for exceptional hardwood flooring in Texas.
We're fully licensed, bonded and insured for your peace of mind and protection.
We never leave the job site until your floors are completely finished to perfection!
Our company has completed numerous high-end projects throughout Texas.
We're pleased to offer free estimates upon consultation.
Finish Your Floors
Bring beauty into your home or business by letting our team restore and finish your hardwood floors! We welcome projects of all sizes and guarantee immaculate results. Contact our flooring contractors today!
Installing & Restoring Hardwood Floors in Amarillo, TX & the Surrounding Area:
Potter County, TX
Masterson, TX
Moore County, TX
Randall County, TX
Carson County, TX
Panhandle, TX
Bushland, TX
Fritch, TX
Hutchinson County, TX
Boys Ranch, TX
Oldham County, TX
Sanford, TX
Dumas, TX
Canyon, TX